05 tips to go digital during the Covid-19 lockdown.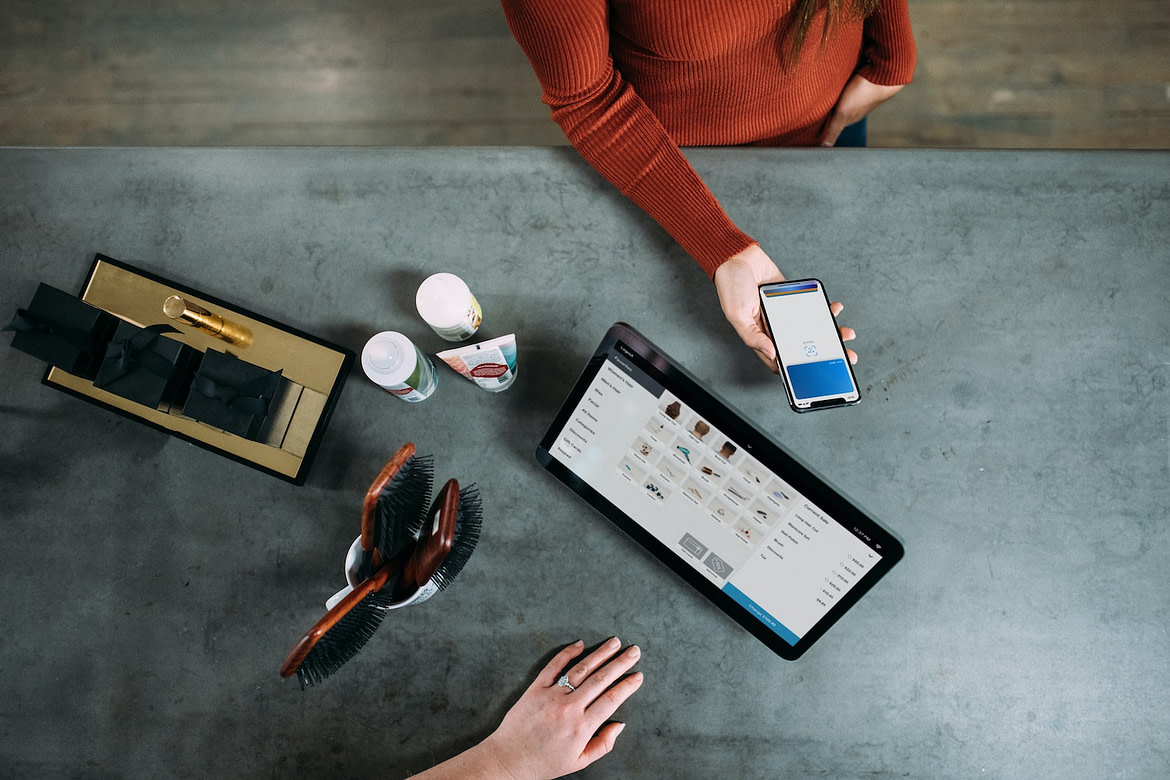 Let's get real. You know this is bad. We know this is bad. Everybody knows this is bad. When you have people like Apple considering delaying their 2020 iPhone releases, that raises some eyebrows. This isn't another one of those highly economical or data driven articles that are going to tell you it's bad. It's bad. I won't be writing this if it wasn't. You won't be reading it if it wasn't. I've referenced a few good reads at the bottom of the article to help you analyse the situation a bit more.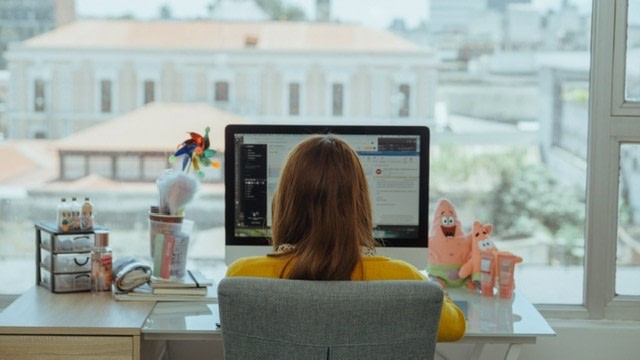 What Happened: The COVID-19 pandemic hit the world. It was unprecedented. Very few people on earth have faced something like this before, let alone businesses. Our modern theories of practice, our accepted ways of life have clearly not been ready to deal with something of this form, and the lockdown impacted everybody.
What did we learn: We were right to be more adaptive and acceptive of technology. The world goes into lockdown, and companies that had adapted flexible working patterns and working-from-home were some of the quickest to get back on their operations. We learnt that a lot of our interactive activities were easily migrated online, including our workouts, learning activities and large events. C2C, B2C and B2B markets found innovative and attractive ways to ride the curve.
Business as we know it is unlikely to return to be the same, as people are adapting to digital mediums and the overhead costs are settling down and becoming dismissible.
Companies that did not even need a Facebook page before – are going into social marketing, working on content, and even creating SEO and influencer-led campaigns.
It's not a muse that these digital strategies are going to stick around much longer than the pandemic itself. Essential goods services are thriving back into life by supplying goods via services such as Uber Eats and other delivery agencies.
If you didn't have any requirement to go digital before, well, I think you do now. However daunting the whole process might seem, digitization of any product or service organization is not as hard as you would think.
Let's see how.
You need to be online. – No surprise there, but this can actually happen in a few ways.

A Website – Creating a website is not daunting or challenging as it used to be. There are multitudes of services that make the development much more user-friendly, affordable and convenient. This has bought down the basic price point for these services significantly lower than they used to be. I can guarantee you that a basic E-Commerce website – created, styled, setup and ready to go – can be done in a week. Don't believe me? Call Us!
Social Media – Depending on the scale of your organization or the type of goods and services you have on offer, you might not want to directly dive into a fully-fledged website. However, social media is an essential place for you to connect with your customers. Having an active and engaging Facebook page helps your customers to trust you, evaluate you, connect with you and ultimately purchase from you. 
3rd Party Platforms – This is a bit more local, and is often best approached hand in hand with the other two points above. However, if you are a food and beverage or essential goods vendor, on boarding onto a mobile delivery aggregator might be a good idea. If you offer any other form of products, local E-Commerce aggregators or Classified sites might be a good option. (Ex: Daraz or Ikman.lk)

Once you've setup your online presence, you need to setup a workflow. The key with being online is your availability. Don't expect the page to do all the work for you. You need to migrate yourself online too. Be responsive, connect with your customers, and have human conversations over all these platforms. 

If you're on a Website, setup a service such as Hubspot. Although a comprehensive Customer Relationship Management tool, Hubspot's free version has two interesting features – forms and chat. You can setup a form on your site, and automatic responses for it. Once they fill in the form and send you a message, they're automatically recorded in your customer database too. Chat works similarly too, and can be further customized. Download the mobile application, and you're ready to chat with your customers and not let them go until you've converted them!
If you're on social media, chances are you're focusing through Facebook or Instagram, or perhaps both. Get the Facebook Pages Manager app, available for both iOS and Android where you can monitor all your conversations across Facebook and Instagram in one place, and it's all a familiar interface to keep your engagement game strong. Every other feature is just a bonus from there! Cool right?
Setup simple ways on how your leads would work. Depending on your offering, chances are you most likely have some sort of physical good that you need to ship out. Talk to local delivery services, or setup your own who can handle these deliveries. Start small, so that you aren't overwhelmed, gauge your daily capacity and kick on!
If you offer a service of some sorts, and it can be offered virtually, have a scheduler. Both websites and social media allow people to book slots off your calendar, and these configurations have very low learning curves. 

Get Marketing! Content, content, content Jim! If you can't do anything, make use of this time to create content. The resources available online are unbelievable, and what most people won't tell you is that often the tools you have with you are more than adequate to create good content. Have you heard of design? If you can't draw to save your life, or all your pictures look like they're up someone's nose, well that's alright. There are tools out there that can help.

First get some inspiration. Google searches are good, but they're not wired or curated in any way to give the best representation of creativity. Switch your inspirations to a service like Pinterest, and try to recreate something you find exciting or interesting. Create a board and save your inspiration, because it's a powerful tool to even show a professional creator in time to come.
Watching your competitors or inspirations on social media helps too. You'll know something that works to not get drowned in too much thought.
Then start capturing. Chances are you've got a phone with a barely decent camera. If it doesn't, hey retro look works too! Either way, watch a few good YouTube tutorials and pick it up. Channels like Peter McKinnon are great to keep the excitement real and learn to shoot anything. Turn on the grid on your phone's camera, clear out the laundry chair, find a nice bright place and click away. 
Editing isn't bad. Get an app like Snapseed on your mobile and edit your pictures a bit. It's intuitive, powerful and user friendly. You'll realize the power of retouching can go a long way. People will always buy something they find appealing, and in a place where content is super saturated, any bit of work to improve your content will go a long way. Watch out for things like dark or illegible content, blurry photos or noisy photos.
Create posts. Before you post something on social media, try to use an app such as Canva to quickly put a template and add a bit of decent text. If I had a penny for every subtitle like price tag or description I've seen on photos these days, with a red border to top it all off! Jeez! Just get the app, type what you want, and look at how you can turn your product into another league instantly.
Be relatable. Think in your consumers shoes, how would they search for you, and why, during a situation. Now try to reverse engineer your descriptions to have those keywords and phrases so that you can push it to relevant people who search for it. 
Tweak it! Results ain't gonna come at once, so put in the work. As a practice, I try to post 03 very different initial post types, and see which one has the best traction, if it's neither, then go back to the drawing board. If one picks up, then try 03 variations of that format for the next. Experiment and learn. There's no right or wrong way to do it, because science has proved that it's very often what works for a combination of factors unique to you. 

Handling the bucks! If you're setting up an online store, a main challenge is setting up a payment gateway or managing the payments online. For regions where it's supported, services like PayPal and Stripe save the day! For others, we need to look at options. In Sri Lanka, you can have users opt for cash or card on delivery, or use a service like Payhere which is a pay-as-you-go payment gateway, which means less initial investment. E-Commerce platforms have support ecosystems to help manage your stocks, invoicing and shopping carts easily, so you don't really have to worry about anything, just keep it updated via the simple interfaces. 
Build your bonds.Follow up, keep in touch and keep your customers informed of your work. Strengthen your bonds with your community. If you're shipping something offline, try to add a small note with your web page or social media handles prompting them to use these convenient options the next time for better value and services. 

Try to provide some form of time sensitive resource. Help your entire supply chain remain safe and healthy. Ensure you talk about all the steps you take to make sure no one gets sick along the way, how social distancing is adhered to, and how you can have contactless options available on demand. Throwing in some safety wipes or hand sanitizer with orders is always an added benefit.
Try to message your customers after they've received the order to get their feedback, request them to post a review, and ideally be an advocate for your product or service.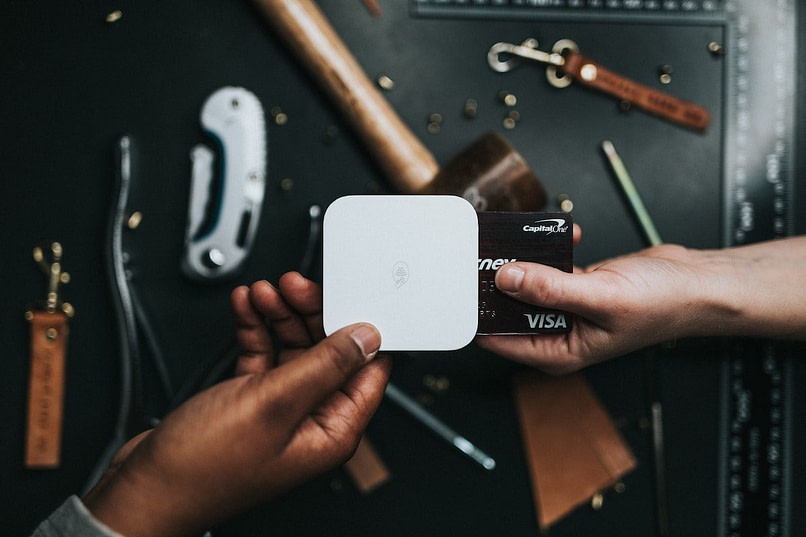 The needs people have are diverse and there might be a number of potential customers out there who need your good or service, because just like you, their business or daily life has come to a halt due to the lack of your product or service. Imagine if you were one of the sole vendors that kept an entire organization on its feet during this time, just by setting up a social media page or a quick website, isn't that a story of success?
There's a number of services and great organizations that can help you recover and migrate online, and right now it's important that you get the job done somehow! Talk to us if you're interested, because like I said before, all it takes us is a week, and we'll have you up and selling like your life depended on it!
Keep safe! Keep positive! Don't Covid your dreams. (Bad pun)
Read More: