Top Five Tips for Working from Home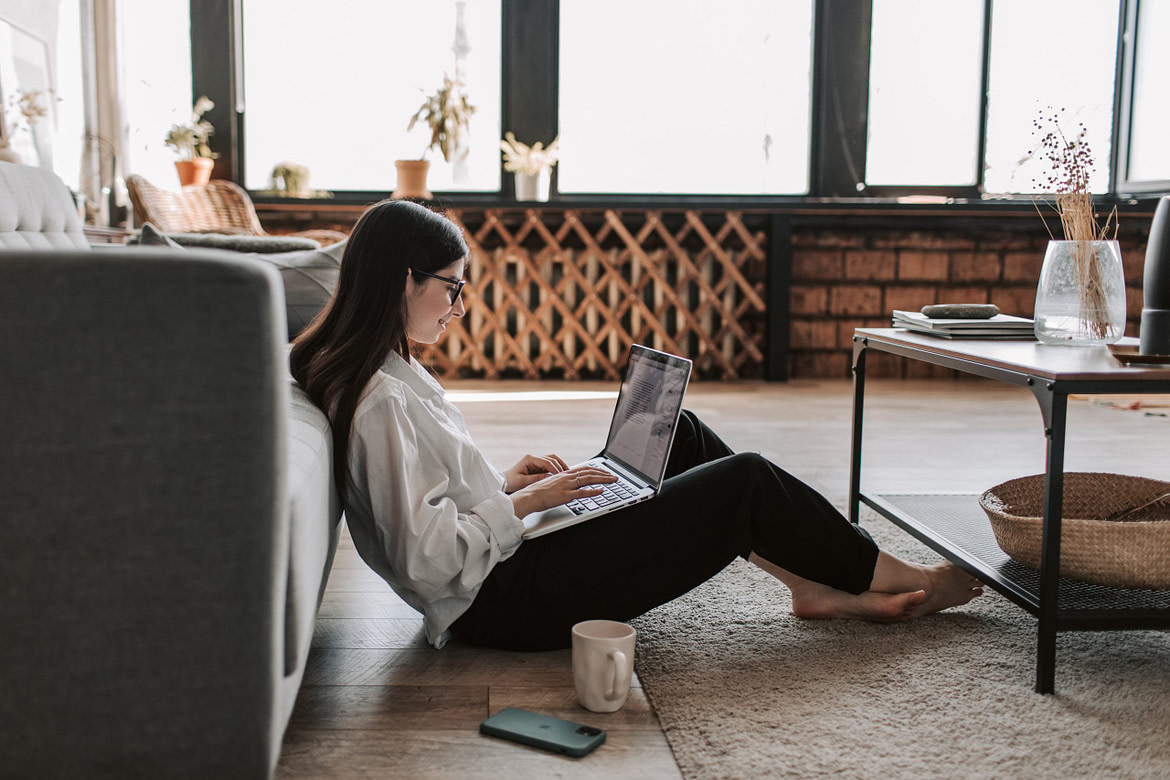 Amidst the pandemic of COVID-19, working from home has become the new normal for us. It's ironic how the Coronavirus has pushed companies to digitally transform to accustom themselves to agile working practices more than any CTO has. While we are quarantining at home most of us are working remotely – and some of us for the very first time!
Is the experience of working from home the same as remote working?
This takes us back in time to last year, when a couple of our team members decided to work remotely stationing themselves in Bali. A change in the scene and chilled out vibe around people with different mindsets, not only improves your perspective but also positively impacts your creative thought flow.
Of course, working from home is a way of working remotely, but the dynamics of it is very different as we are trying to get all our work done in the space we often dedicate to do nothing – where we literally chill.
Home is where you are completely yourself (no frills, no make-up), the place where you are relaxed and ideally have the best form of peace of mind. Your work space is now so homely that if managed well you are likely to gain better work-life balance and increased productivity through to uninterrupted thought flows.
Having said that, The Harvard Business Review has other thoughts to add;

"The lines between work and non-work are blurring in new and unusual ways, and many employees who are working remotely for the first time are likely to struggle to preserve healthy boundaries between their professional and personal lives. To signal their loyalty, devotion, and productivity, they may feel they have to work all the time. Afternoons will blend with evenings; weekdays will blend with weekends; and little sense of time off will remain."
If you are a hard worker, you would have experienced this to some extent by now. As you can see there are pros and cons of working from home. But you could better manage it with the below five tips!
Re-establish your Work Triggers.
Going to work daily has its own routine. The annoying alarm goes on, you wake up, have coffee and fix some food (promising yourself to eat healthier from tomorrow), get dressed (wishing you'd put together an outfit last night), commute to work in rush hour traffic – the repetitive list goes on.
But at home you are used to a flexible lifestyle – waking up whenever you want, and doing whatever you want only whenever you feel like. That's a big part of the reason why we so love our weekends right? This is why we need to make some changes to your life at home to trigger your brain to get started with a productive work day.
You need to define a time you'd wake up, your work hours and of-course a designated work space. This workspace could be anywhere you could get things done productively without getting distracted. It could be your garden table under the shade of a Mango tree, kitchen table where you've got the best sunlight in the house or your conventional work table where you always went to get work done since you were in secondary school.
The same way, you need to define your switch-off triggers as well. Remember you can't get everything done in one day and there's more to life than just work. You need to ensure work-life balance to avoid burnout. Push yourself to be productive in your work hours for a satisfying finish at the end of the day, then make a cup of Ceylon tea and – breathe.
Structure your day – use a To – Do!
Irrespective of where I am working from, I personally send myself an email every evening with my To-Do list for tomorrow. When I sit for work every morning, I always have a base to kick-off the day! The work relationship you have with your own self is very important. Hold yourself accountable and keep getting things done – you owe it to yourself to be that finisher you are.
Trello is a great Task Management tool our team uses at work to get things done. It is pretty easy to use and drives accountability and transparency across the entire team. The joy of taking a task card from the to-do board to in progress and then finally to done is more satisfying than you think!
Remember to add in your long-term goals in your To-Do as well as the short-term objectives. We usually have the long-term goals in our backlog board and approach them one by one to work on, while we complete the more immediate short-term tasks. Having an eye on the bigger picture is vital while you zoom in on the short-term tasks.
Did you know you to have a successful day you need to schedule your non-work activities as well? Of course, you need to! Because to be successful in life you need to achieve satisfactory performance in your non-work activities too.
Taking care of laundry is important, playtime with kids is important, helping your spouse with dinner is important. This is what we (fancily) call work-life-balance. So, go ahead and schedule those into your non-work hours. You'd be surprised to see how life would start to work seamlessly!
Oh, and let me add a great tip from Hubspot that really works – "Just as you're encouraged to overestimate how much time you'll spend doing one thing, you should also overestimate how many things you'll do during the day. Even if you come up short of your goal, you'll still come out of that day with a solid list of tasks filed under 'complete.'"
Communicate. Communicate. Communicate.
You are no longer working side by side with your colleagues – thus it is important to maintain close level of communication to throw ideas at each other and discuss progress. It is critical in the prevailing economic climate which brings uncertainty to everyone, despite the scale of their business or industry you are in.
Hence, everything you do is subjected to risk of change. Regular updates and clear communication would help to sustain agility in remote working environments.
Slack and Microsoft Teams are great tools, useful in maintaining effective and seamless communication.You wouldn't know how much your team needed them till you start using them.

Even with the peeps at home – Communicate! There could be instances where they don't understand why you are home but not available. You don't want that unwanted distress, do you? Communicating and explaining the situation would help you get the work done uninterrupted, while you manage your family's expectations.
Spice it up – Get Fit, Upskill, Take a Break!
Find a YouTuber who does excellent workout routines and throw it in your schedule. You could easily use the time you would have if not spent commuting to work. A daily workout of 10 – 20 minutes is healthy and necessary for your wellbeing. My personal gem of a find was Emi Wong's YouTube Channel with killer workouts that takes up only 10 –15 minutes a day. Use this time to make working out a habit – to create a better version of you. Something your future self would thank you for.
Upskill yourself! Pick an area you like and take up a course to become an expert. Hubspot Academy and Google Digital Garage are my go-to places to upskill myself – totally recommend for you to take a look!
It doesn't have to be just academic, upskill yourself in any field you like – be it music, sculpting, arts or baking. Scout for informative podcasts, eBooks and YouTube channels and let yourself immerse in! How fortunate are we to live in era where such great resources are completely free and are just at our finger tips?
Amidst all of this, take a break. Turning your brain off for a while is important. Get some fresh air, deepen your relationships with the family, call up on a friend, watch an episode of Brooklyn 99, have a virtual lunch call with your colleagues – take a deep breath, you've got this! Just take it easy.
Remember, Everyone Works Differently.
Not everybody sprints through their work early in the morning to afternoon. While certain process and rule-oriented jobs may require a definitive time to start work, you must explore your own productivity hours as your work permits.
It is important to capitalize on your most productive periods to get the harder tasks done. Research shows that it is effective to use mornings to get tasks that need deep thinking done while keeping the afternoon for calls and follow ups. However, not all legendary people wake up at 4.00 AM and go to sleep by 10.00 PM. Only you know what suits your style of operating.
I have always believed that the concept of Time is just an illusion – a measure that helps us define and communicate when we do things. Do you really think our thought process needs to be tied to the social norms of time? Just so you know Winston Churchill, Charles Darwin, Adolf Hitler and Elvis Presley were all Night Owls. Do what works for you. Creativity doesn't happen within rules.
Hope you enjoyed reading my take on working from home. Hope this helps you to get more done in life – in lockdown or not!
Have more tips? Let us know in the comments below!