Analytically Designed Software
April 22, 2020
2021-02-17 10:50
Analytically Designed Software
We understand that you want a digital way of life, and there's no better time to keep improving your technical capabilities than today.
We're a digital software solutions agency creating next‑level websites by strategically blending user experience and brand storytelling. Our designers and developers create responsive websites that feel at home on any device. Product landing pages, marketing sites, online stores and booking platforms or company intranet portals – we do it all.
Our full‑stack engineering team provides front‑end and back‑end development services working closely with our designers. We also build native mobile apps for iOS and Android, web applications hosted on the cloud, apps for wearable devices, and B2B/enterprise software.
We create for clients worldwide
We have purpose built websites and developed applications for both large and small enterprises, individual personalities and business leaders. Our approach to design and our capabilities in merging technology with our other services in the audio visual front create seamless experiences for all our clients.
GOVERNMENT INFORMATION PORTAL
Southern Tourism Bureau
Web Platform to share information about tourism in Southern Sri Lanka for all stakeholders.
SPICE EXPORTERS
Aastha Naturals
WordPress Web Design, Development and Photography done for an exporter of organic natural spices of the purest quality and standards that cater to many different consumer tastes.
HOTEL BOOKING SYSTEM
Spice Escapes
WordPress website designed and developed for a hotel chain in Sri Lanka, capturing the heritage of the locations and the uniqueness of the boutique offerings. Sri Lanka's beauty was truly captured in the experience sections of the site.
See live
PC E-COMMERCE STORE
Redline Technologies
Designing and developing an E-Commerce Platform for Sri Lanka's premiere performance and gaming laptop store. A custom photoshoot for the equipment helped to capture the brand essence more and tie in the design together.
TAILORED TECHNOLOGY SOLUTIONS
Helavation
Web designed on WordPress and delivered for the innovation wing of export giant Hela Clothing; one of the most respected apparel manufacturing companies in Sri Lanka.
SOFTWARE PRODUCTS & SERVICES
Aspitio
Web Development and Photography done for an IT company providing services to schools including IT Consulting, Software Development and Maintenance.
HOUSEHOLD SOLAR ENERGY SERVICE PROVIDER
SolarTherm
WordPress website designed and developed for an innovative solar energy solutions provider in Sri Lanka
MEDICAL DEVICE DEVELOPMENT COMPANY
VeroxLabs
Web designed and delivered for a company that design, manufacture and market laboratory equipment for Assisted Reproductive Technology (ART) and Research Laboratories.
TECHNICAL SOLUTIONS PROVIDER
Sigma Delta Technologies
Web designed on WordPress for a company supplying latest technologies and products to industries, research & development laboratories and educational institutions in Sri Lanka.
VIP TOURS & BUSINESS TRANSFERS
Elegant Transfers
Designing and development of the WordPress website for a UK based company offering luxurious, affordable and reliable transfers from point A to point B
PREMIUM CONSTRUCTION SERVICES
Gamini Construction
Web designed for one of the largest and most respected building and civil engineering contracting organization in Sri Lanka
ENTERTAINMENT PORTFOLIO WEBSITE
DJ Lunatics
WordPress Web development, photography and event recap videos done for DJs performing for private parties, grad balls, proms, weddings & premium corporate events
GOVERNMENT INFORMATION PORTAL
Little Einsteins Montessori
Web Gallery and Service Portfolio for a Pre-school in Sri Lanka. Custom CMS Setup to easily update website daily.
MEDIA CONTENT CREATORS
Creative Creations
WordPress Content Management System web designed for a company based in UAE, offering a full suite of photography and video production services
PREMIUM BED LINEN EXPORTERS
Legacy Linen
WordPress E-Commerce platform designed and developed for a company specialising in high quality bedding with 100% cotton fabrics in super luxury weaves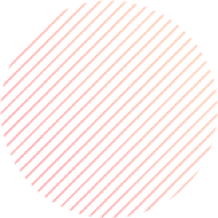 Let's tell your brand story to the world
Start building your next-gen website now!
Call or WhatsApp Us
Sri Lanka
(+94) 777 042 455
Australia
(+61) 452 465 178